Boston, Massachusetts
MONDAY, FEBRUARY 18, 2013
Over reading week, I travelled to Boston and New York with my friend (let's call her Cindy). This post covers what I did in Boston.
Boston is a city I haven't visted in around 8 years, though I do have family in Boston. I figured 3 days in Boston would be about right to explore the city, but it almost seemed like too much. We got into Boston Logan Airport at around 11, and immediately took the shuttle to South Station. After finding somewhere to drop off our luggage, we went around to explore. First stop was Quincy Market, which was a nice area with some shops and a lot of food options. We ended up getting an assorted seafood plate.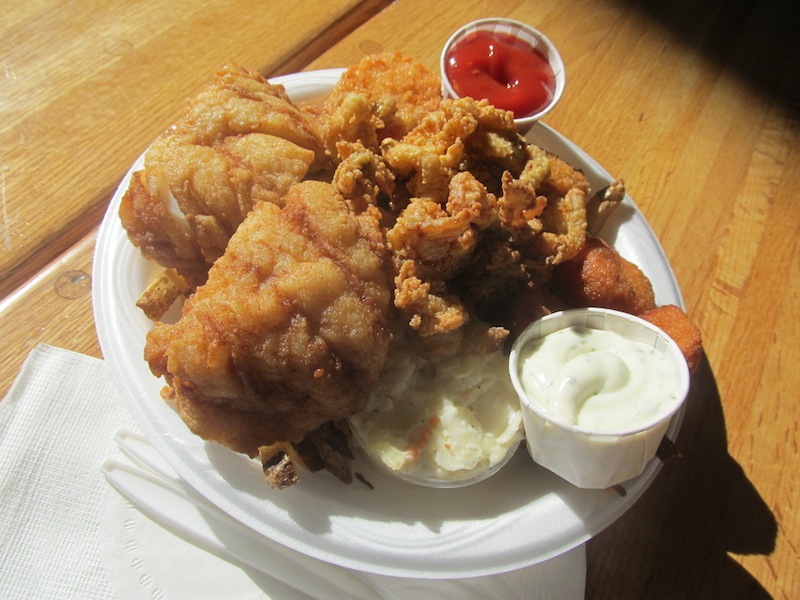 Seafood Platter with scallop, scrod, clam and shrimp
None of it was particularly good, except for the clam, but overall it was a satisfactory first meal in Boston. We spent the rest of the afternoon walking around the city, going around the downtown core and walking through parts of the Boston Commons. The whole city felt somewhat empty, despite it being a Friday around lunch time. The park was also somewhat disappointing, with not much to note. After spending the afternoon walking around, we rushed back to the hotel so that Cindy could take her exam. Coming from Toronto, the traffic and public transit situation seemed to be handled exceptionally well, with not much traffic throughout the city and with cheap organized transit all around. Our hotel was in Revere, which seems to hate pedestrians. There were no sidewalks on half the streets, and the ones that were there were covered in snow, with only a few restaurant options within walking distance. We went to 99 Restaurants... which was ok, nothing special to note.
The second day we spent in Cambridge exploring Harvard and MIT, two of the most famous universities in the world. There were a ton of tourists, but the area was pretty interesting. I wanted to go into some of the buildings at Harvard, but most required an ID card scan. The highlight of the day was probably going into the Harvard Museum of Natural History, in which we spent several hours. There was a great glass flower exibit, and an extensive collection of birds.
An all too familiar animal
It was getting dark by the time we got to MIT, so I didn't get a good look at the style of campus. I'd have to say that MIT and Harvard are not as pretty as Stanford or Berkeley, but the campuses in general have a set style, like U of T, but better.
Periodic Table of Delicious
For dinner, we were attracted by the quirky name and periodic table menu of Miracle of Science Bar and Grill, and it turns out the food was pretty good too. I got a classic cheeseburger with home fries while Cindy got the beef skewers with apricot chutney. I've been told the beef skewer was particularly good, but it was devoured before I got to try any. With our stomachs full, we made the relatively painless trip back to the hotel.
The final day we spent at the acquarium (ok) and shopping (meh), but the important thing of the day was the food, best of all the food we had in Boston. For lunch we went to Legal Sea Foods, where we had clam chowder, Rhode Island style calamari, and a whole steamed lobster. For dinner, we went to a tapas bar called Tapéo, where I had my favourite dish of the trip: seafood paella. Words don't do the food justice, and I'm terrible at describing food anyways, so I will just finish this post off with some photos of food.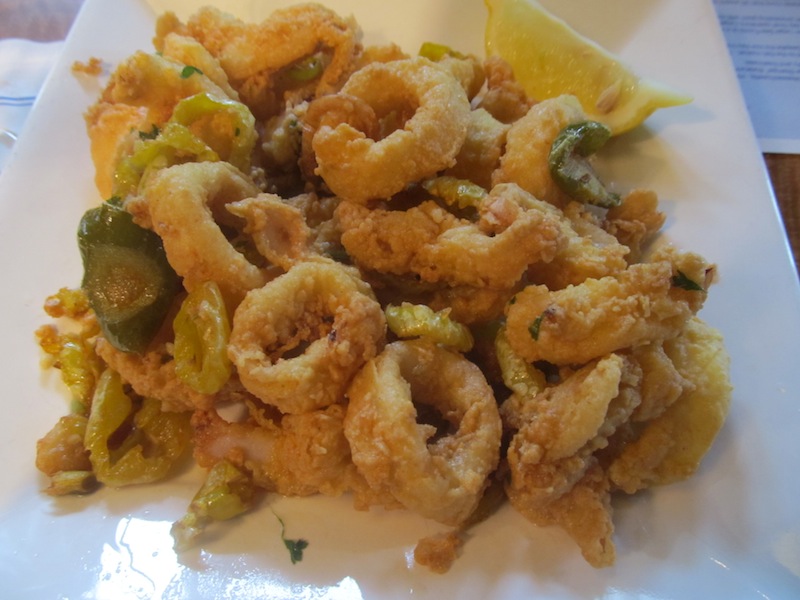 Rhode Island Style Calamari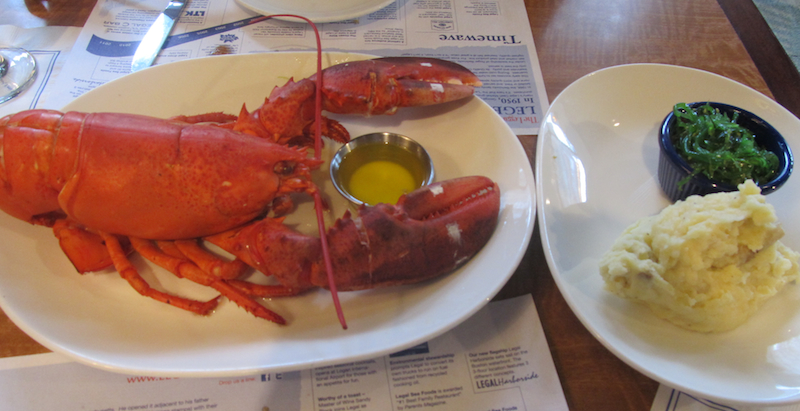 Steamed Lobster with Seaweed Salad and Mashed Potatos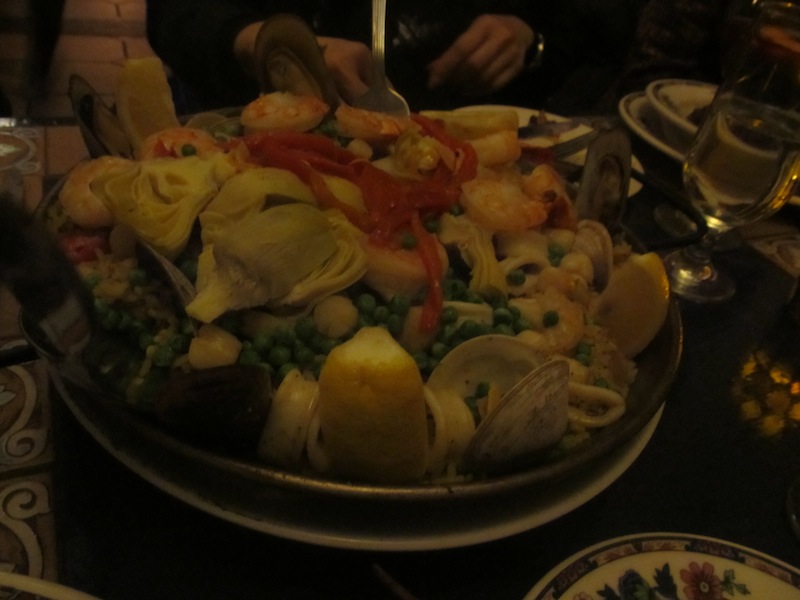 Seafood Paella (looks less good in pictures)